Quality commitments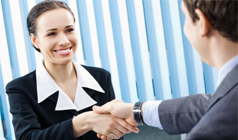 From the outset, Foliflora has made customer satisfaction its priority. This is why we are committed to taking the greatest care in satisfying your requests!
Quality
We pay the greatest attention to the quality of our products. All our suppliers have been rigorously selected for their reliability and consistency in product quality. They commit, with us, over time.

In addition, each order is subject to strict and systematic quality control before shipment.
Freshness
In order to guarantee you a perfect state of freshness, our plants and flowers are prepared and shipped at the very last moment. Our logistics partner will then deliver them to you, at home, in less than 24 hours!
Delivery
Deliveries of flowers and plants are made by our logistics partner Chronopost. Our agreements with this service provider guarantee that you will be delivered to your home on the desired day.
Payment
Foliflora guarantees total confidentiality of your banking information, secured by the 128-bit SSL protocol. An automatic check of the validity of the access rights, during your payment, by credit card or Paypal, is carried out and all exchanges are encrypted to guarantee absolute confidentiality.
Customer service
Our customer service is at your disposal and will be happy to answer your questions by email, post or phone. We are committed to responding to you within a maximum of 48 hours.
Confidentiality
Your personal information is protected and declared to the CNIL. You have the right to access, modify, rectify and delete your personal data. It is exercised by writing to us at Foliflora - Flower delivery, 451 Rue du Champ du Garet, 69400 ARNAS or directly by email : Contact customer service